41st BCS Exam Question Full Solution 2021. Bangladesh Kormo Commission Take 200 imprints MCQ test for 41st BCS. 41st BCS. Examine and another job exam candidates can see this question solution to get job exam best idea and question pattern. Just keep on your eyes here to get BCS exam question.
BCS question is the landmark of all of the job exam question so this question reading is so much important for all of the job examine. We provide here 100% correct answer that help you to understand that which is the correct answer and which is the wrong. Also can realize that how many marks you can get here.
All of the sector job examine can take preparation to follow this lesson wise question pattern and solution. Find out a great suggestion for 2021 all of the job exam.
41st BCS Exam Question Full Solution 2021
Exam Name: 41st BCS examination (General)
Total Vacancy: 2166
Exam Time: 10.00 AM to 12.00 PM 
Preliminary Exam Type: MCQ
MCQ/Preliminary Exam Marks: 200
MCQ Exam Time: 2 hours
General cadre: 600 (More or Less)
Technical cadre: 550 (More or Less)
General education cadre: 892 (More or Less)
Assistant Teacher Trainer-23
Total MCQ Mark: 200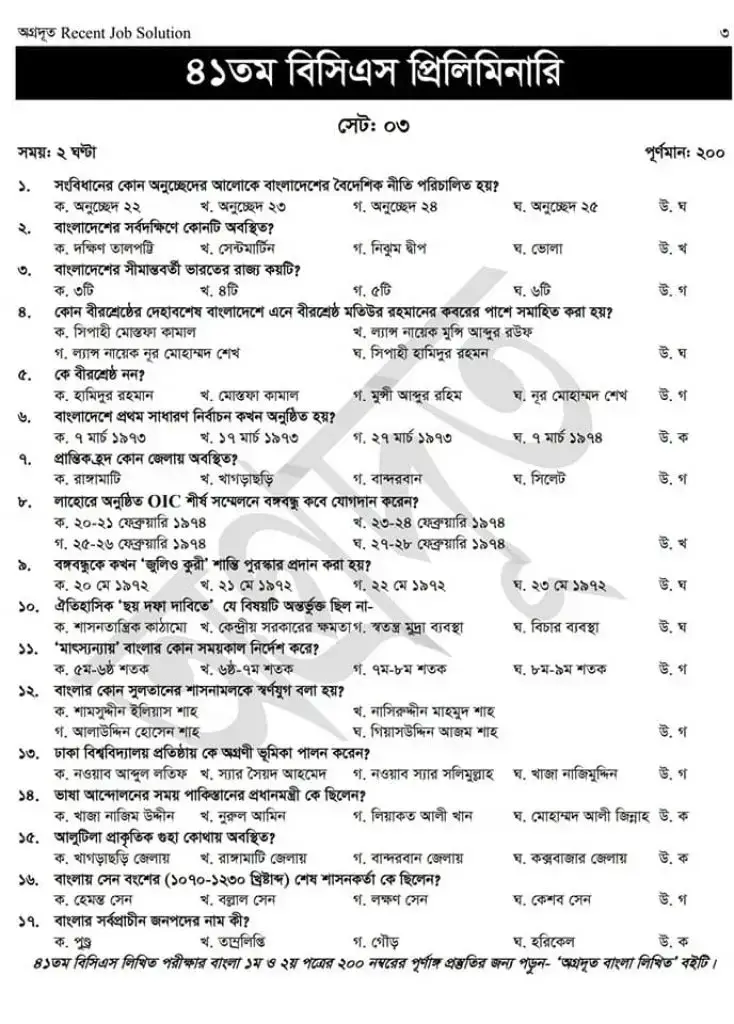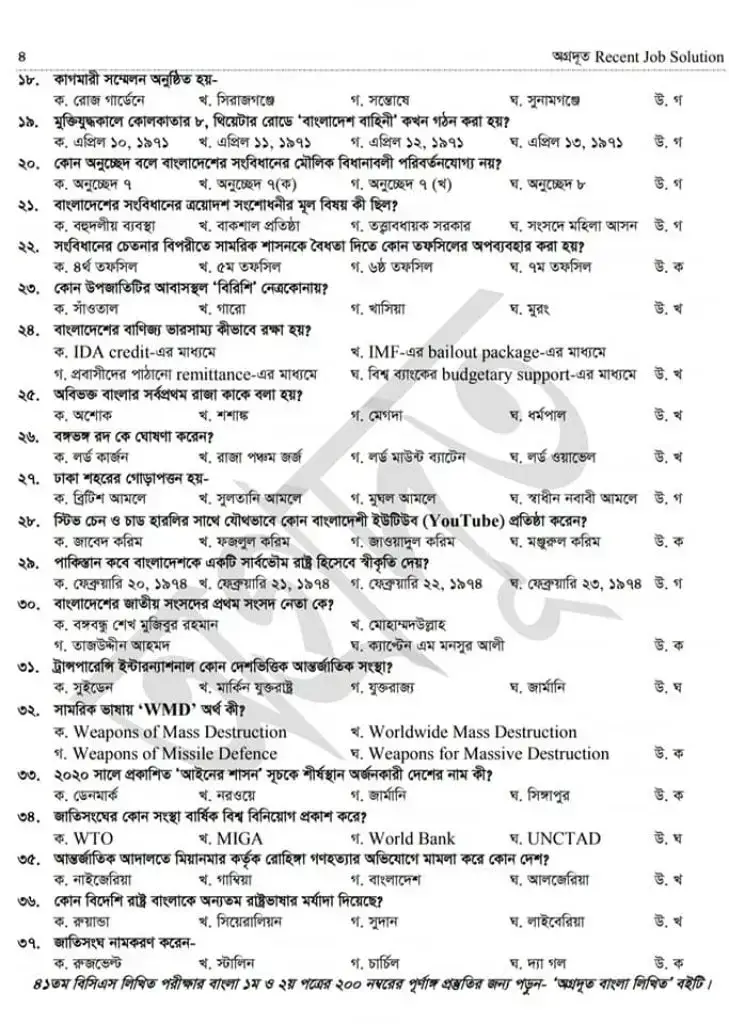 Exam question and Solution have any problem can mail us. We try to re correct it. Stay with us to get here all types of exam question solution just mail it the question we make solution that for you.
BPSC all of the notices, Exam result admit card Written exam date can get update in official website link: www.bpsc.gov.bd.
BCS exam is the milestone of all of the exam question and father of job exam suggestion. Every Ministry take their job exam question form here just you can read the solution for your another job exam preparation with great and importation question.